Welcome and Testimonials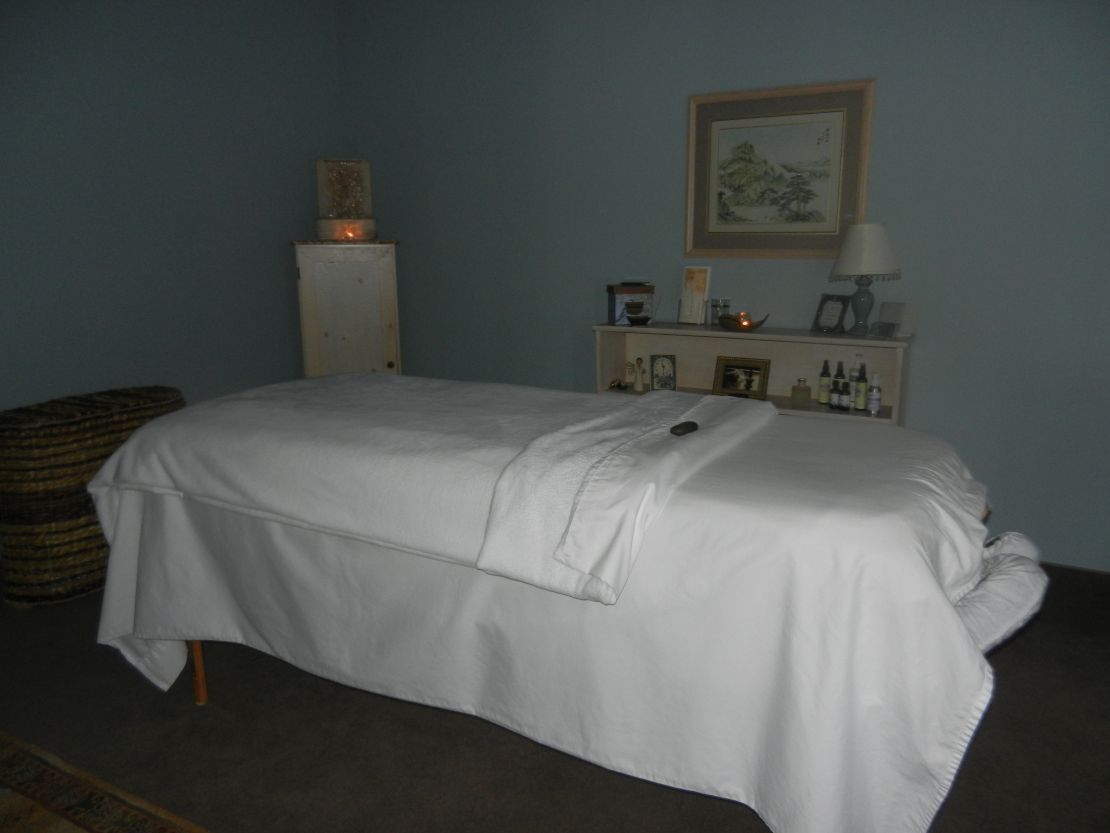 Welcome to my Massage Practice located in Ramsey, NJ. If you're looking for an experienced massage therapist who works on a very personalized level to reduce your stress and pain and enhance your quality of life you have come to the right place.
I am trained in a variety of modalities which can be found on the "Meet Jill" and "Service" pages.
What to expect during your massage:
Each session is created on a very personal level to meet your individual needs. Your massage will take place in a quiet, private, relaxing atmosphere. Your privacy will be respected at all times. You will undress
in private and drape yourself with a sheet or towel provided. You will be appropriately draped during your session and If preferred you may remain partially clothed.
It is important for you to feel comfortable during your massage session, therefore do not hesitate to ask any questions and always speak of any discomfort so your therapy can be adjusted to your needs.
Studies have shown that many health problems are linked to stress including pain. Massage Benefits, just to name a few, include the following:
Decrease Stress and Anxiety

Reduce Pain

Improves Sleep

Eases Symptoms of Depression

Decreases Migraine Frequency

Reduces Tension Headaches

Enhances the immune System

Helps Chronic Neck Pain

Increases Range of Motion

Manage Low Back

Releases Endorphins, your body's natural pain killer

Relief with Plantar Fascitis

Enhances Focus

Enhances Quality of Life
Check below what others have said about their massage experience with me.
---
I have had the pleasure of being Jill's client for almost 20 years. Her expertise at massage therapy has seen me through various stages of my life—sports injuries, work-related stress, pre-natal massage, post baby recovery, exercise tightness, and the everyday challenges of being a mom of four. She is professional, caring and very knowledgeable. Jill's private office provides her clients with an atmosphere of relaxation and comfort. The massage is tailored to your specific needs – Jill is very skilled at determining what is causing discomfort and then addressing it with a variety of techniques. She is highly experienced, and her massages are fantastic. I confidently recommend Jill Hartman to anyone seeking to improve their well-being through massage.
--Michelle Salzman
_______________________________________________________________________________________________________
Jill Hartman has been my massage therapist for over 20 years. The benefits of regular massage cannot be overstated. Jill Has always been very informative, professional, reliable and courteous. I am sure her excellent technique and care over the years have been a major factor for me being able to practice dentistry with such vigor and enthusiasm for so long.
I highly recommend Jill as a massage therapist.
- Rich Sabella, DDS
---
Jill is a truly gifted massage therapist as well as a kind and loving person. I have been going to Jill for the past four years. She is a constant source of support, comfort, and healing. Her massages are the best you will ever have. I always leave Jill's office feeling better than I did when I walked in. She is professional and friendly, and I highly recommend Jill Hartman to anyone who wants an amazing massage.
- Sarah Grimaldi, 25 years old Teacher
---
From the moment I met Jill I felt safe and drawn to her caring spirit, professional ethics and desire to support healing. It therefore was a very easy decision to book a massage with her. I went to my appointment feeling confident and I left feeling relaxed and rejuvenated. I would happily recommend her to my clients, best friends and family members.
- Carol Rosen, Psychotherapist
---
It has been a pleasure getting to know Jill and utilizing her massage skills over the past 13+ years! I am a female in my early 50s and was first very reluctant to get a full body massage. I was afraid it would be embarrassing. Jill put me completely at ease and made the session a totally relaxing experience. I now look forward to every massage with Jill! My husband and sons give me gift certificates on holidays because they know how much I enjoy the sessions.
I highly recommend Jill and her service!!. Give it a try!!!
- Wendy M
---
I have been using Jill since 2007 for my back pain and tightness. She has always been professional and right on the money on alleviating my discomfort and muscle tightness.
Her relaxed approach has made it easy in putting me at ease and I feel great after my session.
- Thomas Smith
---
I have been going to Jill monthly for 12+ years now and I can tell you she is amazing! For years before being treated by Jill, I would have neck and upper back pain where I couldn't turn my head without terrible discomfort. I have not had one episode for the past 12 years! She customizes each session for the areas needing work and the amount of pressure that is applied and gives you the full 60 minutes! She is Truly a gem!
- Dr. Gwen Cohen
---
Jill Hartman is a classy and professional individual in her field as well as a very nice person. If you have stress and body pain, make an appointment for a massage. Believe me; you'll be VERY VERY glad you did. I would highly recommend her.
- Rachelle
_____________________________________________________________________________________________________________________________
I met Jill about 10 years ago while in the process of receiving physical therapy in Ramsey. I began seeing her for widespread back and neck pain. She was very knowledgeable about all aspects of the various problems I experienced. I've tried many massage places who do a decent/mediocre job. Jill rises above any of these centers. Jill takes a real and personal interest in you and treats you with sincere compassion. I always prefer a deep tissue massage which she is exceptionally proficient at. She digs in and knows just the right areas that need attention! My only regret is that I wish I could visit her every day!!